True Detective Season 1 Episode 5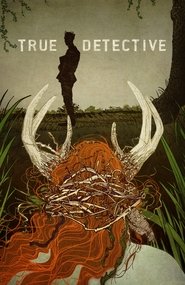 True Detective Season 1 Episode 5
A violent denouement in the forest clears the Dora Lange case and turns Cohle and Hart into local heroes. Each man settles into a healthier rhythm of living as Hart returns to his family, and Cohle starts a relationship while gaining a reputation as a closer in interrogations. As time passes and his daughters grow older, Hart faces new tensions and temptations, and Cohle learns from a double-murder suspect that there could be much more to an old case than he'd once thought. In 2012, Gilbough and Papania put their cards on the table, presenting new intelligence that threatens Cohle and causes Hart to reassess everything he thought he knew about his former partner.
Serie: True Detective
Director: Cary Joji Fukunaga
Guest Star: Brighton Sharbino, Charles Halford, Christopher Berry, Dana Gourrier, Dane Rhodes, Don Yesso, Elizabeth Reaser, Erin Moriarty, Garrett Kruithof, J.D. Evermore, Jackson Beals, Jim Klock, Joe Chrest, Joseph Sikora, Kevin Dunn, Madison Wolfe, Meghan Wolfe, Tony Molina Jr.
Episode Title: The Secret Fate of All Life
Air Date: 2014-02-16
Year: 2014